Fosters needed from July 3rd - 6th
A new temporary foster program and event!
Foster a furry friend over the July 4th weekend and enjoy vendors (Dog on Fleek and Barkin' Paws Outfitters) , food trucks (Lulu's Pie Shopee) and agility demos by TAG Agility on pick-up day, July 3rd!
Program Information:
You must be a minimum of 21 years of age to foster a Texas Humane Heroes dog.
You must live within

30 miles

of either the TXHH Leander or Killeen Adoption Centers.
Complete a

Foster Fun Fest Application

form at the bottom of this page.
If you have other dogs at home, a "Meet & Greet" is required between your current dog(s) and the Texas Humane Heroes foster dog prior to fostering. This "Meet & Greet" session must be held onsite at Texas Humane Heroes and facilitated by a Texas Humane Heroes staff member. "Meet & Greets" will be held on

July 3rd between 12pm - 4:30pm ONLY.

The foster dog must be housed indoors at all times unless accompanied by a foster parent on leash.
You must have a plan to separate the foster dog from your own pets or children if necessary.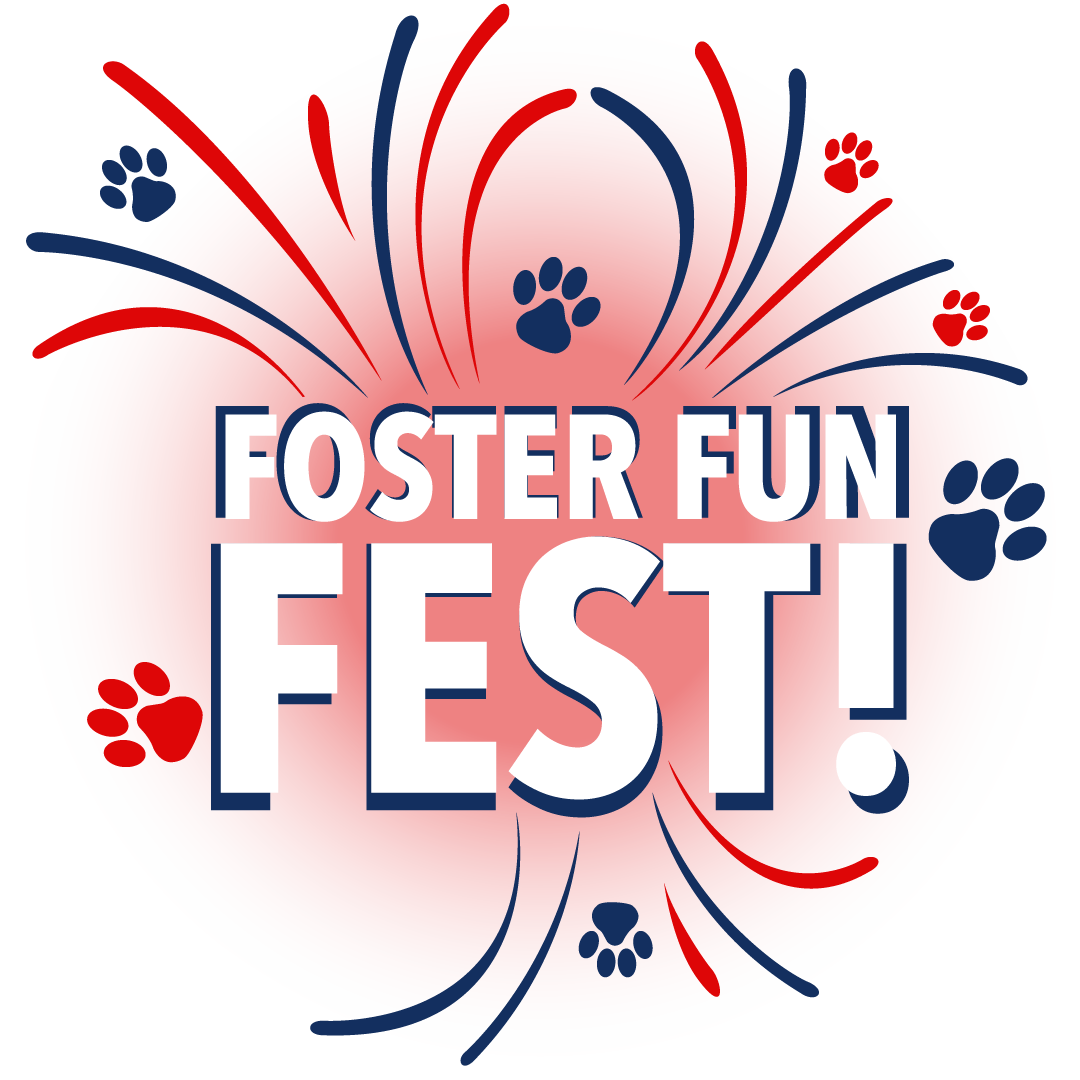 Picking up

your foster Dog:
Pick up is available on Saturday,

July 3rd between 11:30am - 3pm

(Meet and greets to be done by 4:30 with your dog)
Complete a

Foster Tracking Form

with Texas Humane Heroes staff and receive a copy to keep. This form outlines guidelines and provides emergency contact information, as Texas Humane Heroes offices will be closed on Sunday, July 4th.
Bring your dog(s) for "Meet and Greets" on pick up day. (REQUIRED)
Returning

your foster Dog:
Drop off is Tuesday, July 6th during pre-selected time slot if you are not adopting.
If you have fallen in love with your foster dog, and wish to adopt, please let our foster coordinator know at foster@txhh.org
Become a foster for Foster Fun Fest!
Complete the Application Below. Questions? Please feel free to contact our Foster Coordinator at
foster@txhh.org
.