Jeff Struchtemeyer | Chief Executive Officer
512-260-3602 ext. 111
Jeff spent 12 years working in the financial and banking sector as a registered broker before moving into the nonprofit arena. He has spent the last 18 years working for a variety of nonprofits such as Switchboard of Miami and the National Domestic Violence Hotline located in Austin.
He moved to Austin in December, 2015
Has one dog named Niobe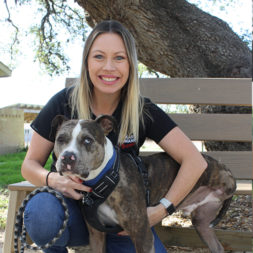 Laura Acton | Chief Operating Officer
512-260-3602 ext. 106
In 2015, Laura left her career in restaurant operations to pursue her passion of working with animals. She started at Texas Humane Heroes in 2016 and is excited to grow with this organization.
From Buena Park, California
Loves to cook and travel
Has one dog named Braxton
Teryl McFerrin | Director of Development
512-260-3602 ext. 101
Teryl joined Texas Humane Heroes in 2019 to build philanthropic support and community investment. Prior to joining the team, Teryl led fundraising efforts for a local nonprofit and worked in Development at the University of Texas at Austin.
From Buda, Texas
Lives in Austin with her husband and two young children
Has one dog named Case
Monica Gonzalez | Foster Coordinator
512-260-3602 ext. 122
From Austin, Texas
Is a certified EMT
Has two dogs named Nymeria and Bella
Amanda Thompson | Adoption Center Manager-Leander Location
512-260-3602 ext. 107
From Louisville, Kentucky
Loves to garden, sew, knit, and cross stitch
Has two dogs, Freya and Jax, and one cat, Haku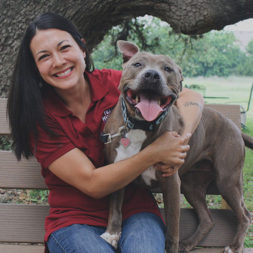 Brie Brehm | Adoption Center Assistant Manager-Leander Location
512-260-3602 ext. 107
From San Diego, California
Is also a registered yoga teacher, stand up paddle board yoga teacher,
and clinical nutritional counselor
Has a dog named Girta and two cats named Oscar and Cleo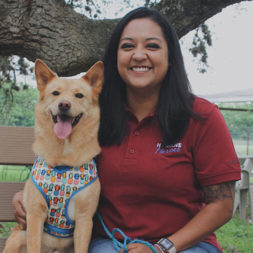 Connie Flores | Clinic and Adoption Center Manager- Killeen Location
512-260-3602 ext. 502
From Temple, Texas
Is a new mom and loves spending time with her daughter
Has two dogs, Ranger and Bubbles
Jessica McCoy | Clinic Supervisor
512-260-3602 ext. 104
From Weatherford, Oklahoma
Crazy about smooshy face dogs and paints in her free time
Has four dogs, Lex, Hanzel, Scarlett, and Sky, one cat named Astro,
and a horse named Leif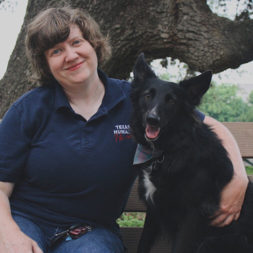 Caitlin Cravey | Intake Manager
512-260-3602 ext. 113
From Abilene, Texas
She runs an all ladies Dungeons and Dragons group
Has three dogs, Jessie, Bitsy, and Amelia, a cat named Samwise, and eight snakes
Michael Love | Volunteer Coordinator
512-260-3602 ext. 110
From Austin, Texas
Has seen TV show The Office thirteen times
Has three cats named Daisy, Monty, and Chloe
2019 Board of Directors
Jessica Scanlon, President
Chris Tinnell, Vice President
H.R. Strickland, Treasurer
Mary Ward, Secretary
John Gallagher
George Grammas
Don Grenier
Rob Klepner
Mickey DiPietro
Shannon Haas
Stu Scally
---
Interested in Joining the Board?
SKILLS and EXPERIENCE (any combination would be considered)
Strategic planning
Team management
Business strategy
Financial management
Legal or contract management
Animal welfare, advocacy, or rescue management
Animal health care experience
Donor management or solicitation
Fundraising
1. Govern the
Organization
Learn and provide governance to organization through Carver Model ® principles
Attend monthly board meetings (scheduled on set evening weekday schedule)
Help guide strategic policy and direction of the organization
Review Executive policies, by-laws, and related strategic documents in partnership with entire Board
Attend semi-annual Board retreats
2. Serve as an
Advocate for the Organization
Represent Texas Humane Heroes at community organizations and networking events
Support Texas Humane Heroes special events through active participation and sponsorship recruitment
3. Promote the
Organization and Fundraising Efforts
Commit to personal annual giving commitment in line with Board Advocacy Fund
Recruit and solicit new potential Donors
Recruit and solicit new potential Board Members or Committee Members
Support Executive Director as needed with shelter initiatives and programs as needed