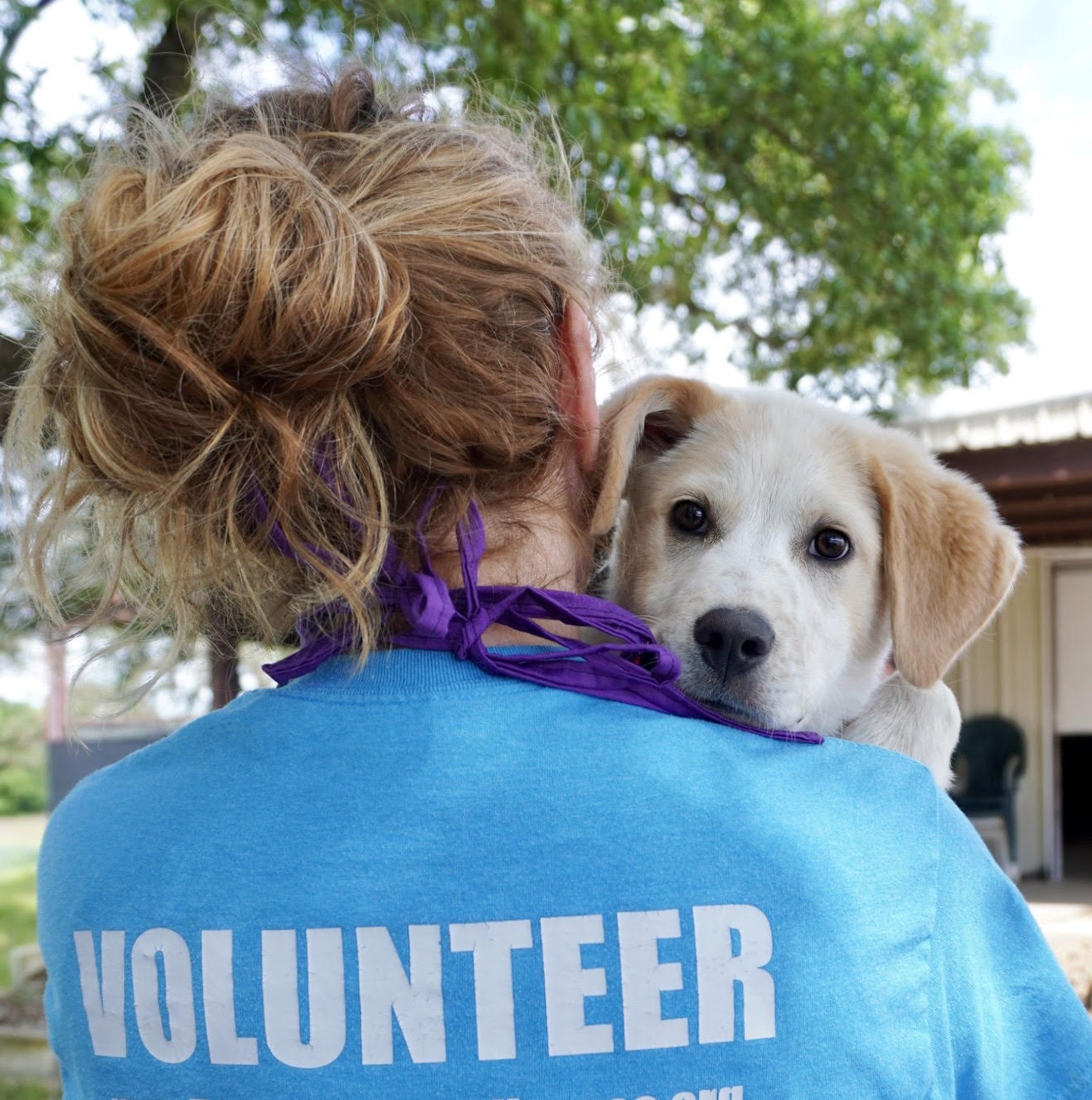 1

|

Why Volunteers and Fosters are Important
There is so much work that goes into keeping a shelter up and running. We rely heavily on our volunteers and fosters to work alongside our staff every day to accomplish all that needs to be done. The more help we get from volunteers and fosters, the more we are able to save the lives of animals. Volunteers and Fosters are essential to providing animals the best life possible while they are with us.
2

|

Different Ways to Volunteer
Fostering is a great way to volunteer in addition to working in the shelter to help homeless dogs and cats find loving homes. Whether you can volunteer every week, every month, or just once in a while, we have a variety of roles where you can fit in. Let's get you started today!
3

|

How to Register
To register as a volunteer or foster, please click the link below. All volunteers and fosters must register AND submit the one-time $25 registration payment in order to become a volunteer with our organization. The one-time $25 registration fee covers the cost of your volunteer t-shirt along with your mandatory orientation class. This fee must be paid upon registering as a volunteer. If you are signing up just to foster, you do not need to sign up for a volunteer orientation.
*Please Note: We ask that you submit a registration form and a $25 fee for each individual. Each individual must attend both Orientation and the follow-up training session.
Individuals
Volunteers:
The Texas Humane Heroes Volunteer program is a multi-level program with a variety of opportunities to volunteer. You can volunteer in one specific area or spread your time across the organization.
The volunteer program does require a minimum of four hours a month (varies by position) to stay current on TXHH policies and procedures.
Volunteers must be 16 years of age. However, we do offer programs for students 12-15 years of age. If interested, please email volunteer@txhh.org for more information.
If you are interested in joining our growing organization, register above today and sign up for an orientation!

*We are headquartered in Leander, so all fosters need to be within a reasonable driving distance of our Leander Adoption Center.
.
Fosters:
Our fosters allow Texas Humane Heroes to save lives by taking animals into their homes that we cannot house at our facilities due to extra care needs. Fosters help us rescue animals including very young puppies and kittens that are too young to be spayed/neutered, pregnant or nursing mothers, as well as animals with special medical needs. When fosters open up their homes to these animals, our organization will provide food, supplies, and medical care. Meanwhile, the foster home provides much-needed love, care, and socialization.
Please complete the Volunteer Registration and choose which date you can attend our Foster Orientation. At orientation, you will learn about our organization and about different opportunities for fostering.

*Our clinic is located in Leander so all fosters need to be within a reasonable driving distance of our Leander Adoption Center. Must be over 21 years of age.
Volunteer Groups
School and Scout groups can do donation drives, fundraisers or other projects remotely to help Texas Humane Heroes and the animals in our care. You can see the items on our donation list here.
Email volunteer@txhh.org when you are ready to schedule a date and time.
Court Mandated Service
Our Court Mandated Community Service Program is completely separate from our regular volunteer program. Volunteers needing to complete this type of community service must be at least 18 years of age. To get registered to do your court-ordered community service here at Texas Humane Heroes, email volunteer@txhh.org to get started.
Once the court-ordered community service hours are complete, you may follow the steps to become a volunteer through our regular volunteer program.