Consider Making Donations to Help
Our Cats and Dogs
Taking care of homeless animals is rewarding, but providing the level of care that these animals need is expensive. Adoption fees alone aren't enough to cover the cost of housing and medical care for our animals. Texas Humane Heroes does not receive aid from government funding, instead, we rely solely on the generous monetary donations of our community to keep all our animals happy, healthy, and fed.
If you're passionate about animals like we are, please consider donating to Texas Humane Heroes through our secure donation form. You can make a one time or recurring gift. Your generosity will make an amazing difference in the lives of our rescued animals and the families that adopt them!
As our organization is a certified 501(c)(3), donations to Texas Humane Heroes may be tax deductible.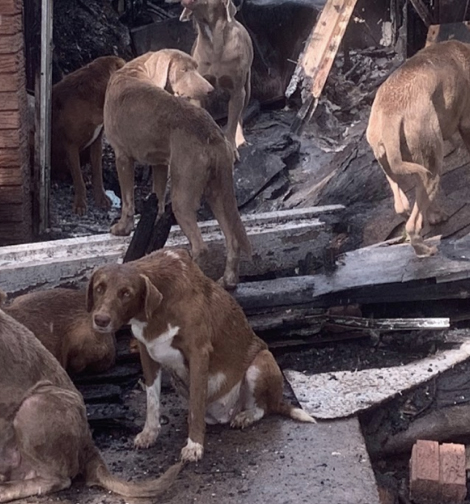 Audrey's Story |
A Sweet Dog Given a Second Chance
Audrey came to Texas Humane Heroes in October 2018 from a hoarding case where the owner's home burned down. Over 100 dogs needed rescue, and Audrey was one of them. When she arrived, she was sick, full of intestinal parasites, covered in fleas and ticks, and pregnant.
She went directly into foster care where she gave birth six hours later. Sadly, her poor condition left her and the babies weak. The puppies did not survive. Audrey spent months recovering in her foster home where she was treated for her many ailments.
Because of donations, we were able to save Audrey and give her the wonderful life she now has. Please considering donating to Texas Humane Heroes and help us continue to save lives like Audrey's.
---
Donate Now
For more info about making your gift, contact Teryl McFerrin at tmcferrin@txhh.org or (512) 260-3602 ext. 101.